Education Services for Blind & Visually Impaired Students
This includes instructional and therapeutic services for K-12 students who are blind and visually impaired.
Training for Vision Professionals & Para-Professionals
This includes university and other training programs for the teachers, rehabilitation specialists, orientation and mobility trainers, and other professionals and aides who serve blind and visually impaired people.
Brother James Kearney Scholarship Program
This provides last-dollar-of-need scholarships to U.S. residents who are legally blind, financially needy, and studying at any of 12 partnering private colleges and universities in New York State, Northeastern New Jersey and Southwestern Connecticut.
For more information, please visit the Scholarships.
Case Study Highlights
Progress & outcomes from the field of education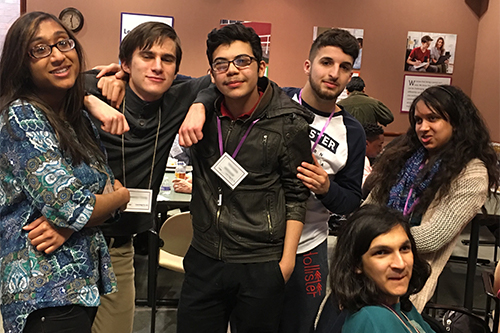 Learning Ally
In 2014, the Fund approved a grant of $303,560 to Learning Ally, the country's largest provider of recorded textbooks for students who are otherwise print-disabled, to create a national program designed to help blind and visually impaired students succeed in college. The College Success Program was to consist of (1) a website presenting online resources and information, and (2) a mentorship program pairing students with mentors who have been successful visually impaired college graduates.