St. Thomas Aquinas College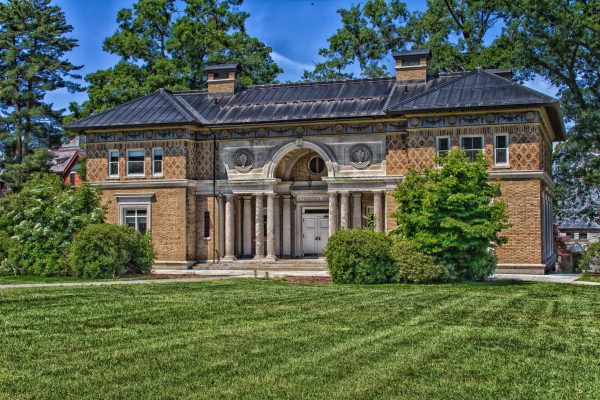 Location: Sparkill, Rockland County, NY
St. Thomas Aquinas College, often referred to as STAC, is a small, liberal arts college located just 15 miles north of New York City. Set on a 60-acre, self-enclosed campus, STAC offers a Dominican education focused on fostering close, meaningful relationships and providing an individualized, student-centered academic experience.
Facts and Stats
Located in a quiet suburban neighborhood, close proximity to Palisades Center Mall
2,000 undergraduate students
Catholic school
Student Life
75% of undergraduate students are commuters
40+ student clubs and organizations
Athletics: NCAA Division II
Academics
18:1 student to faculty ratio with 70% of classes having fewer than 20 students
5 required foundational courses in addition to First Year Seminar which gives first-year students an overview of required skills for the college experience
Most popular programs: Education, biology, sports management, business, criminal justice
Resources
Office of Disability Services
Academic Services Office including Center for Academic Excellence, Academic
Recovery and STAC 101. Two academic support programs are also provided:
The Aquinas Success and the Arthur O. Eve Higher Education Opportunity
Program
Spartan Jobs job search and alumni network portal
Career Ambassador student program
Local Rockland County bus stop on campus

Admissions
Application: Common App
SAT/ACT: Considered but not required
Selectivity: 76% acceptance rate
St. Thomas Aquinas (STAC)
Q & A
 An interview with Michael R. DiBartolomeo, M.A., Vice President for Enrollment Management
Who are STAC students?
The students that come to STAC want to be academically inspired, but they're also civically minded and socially engaged. Service is a big piece of the campus. While there is not any community service requirement, more than three quarters of our students are involved in service through some group whether it's a club, a major, campus ministry, or a sport. We feel that students get as much out of the service as they give when they provide it.
The majority of our students are local, but we have students as far away as Australia. We do have a very good mix in terms of diversity for our students. 44% of our students are non-Caucasian. It's a solid mix of students who come into the institution.
What does it take to succeed at STAC?
Prospective STAC students need a willingness to work hard and they have to be willing to ask for help. You have to understand that the freedoms you're provided as an adult in college come with responsibilities and part of that responsibility is to ask for help when you need it. That takes on any form you can think of – it's emotional, social, physical, academic.
To Learn More:
125 Route 340
Sparkill, NY 10976
Contacts
Anne M. Schlinck
Accessibility Services Liaison
845-398-4087
Jean Marie Mohr
Director of Financial Aid
845-398-4097