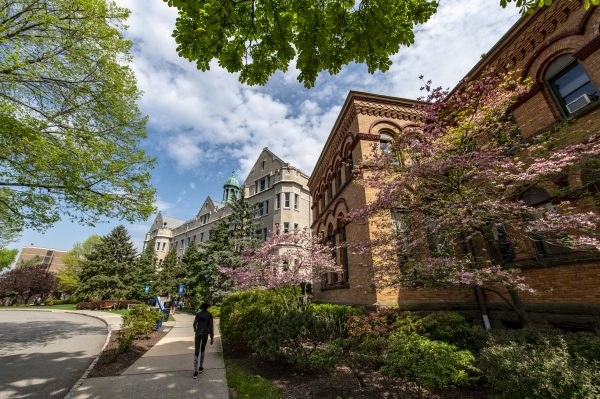 Location: Seton Hall, New Jersey
Set on a 59-acre suburban New Jersey campus, Seton Hall University is made up of a diverse, active, and welcoming student body. Small classes allow close relationships with professors and a close-knit community full of school spirit. Access to the Big Apple and a multitude of career-ready resources make it easy to gain experience and prepare for graduation.
Facts and Stats
6,000 undergraduate students
Suburban campus that is about 30 minutes away from New York City
Catholic University
Student Life
80% of undergraduate students live on campus
150+ student clubs and organizations
Athletics: NCAA Division I
Academics
14:1 student to faculty ratio with average class size of 21 students
Core curriculum of 6 common courses focused on developing competencies of reading and writing, oral communication, research, numeracy, and critical thinking
Most popular programs: Business, nursing, physical therapy, law
New campus for inter-professional health sciences – occupational therapy, physical therapy, nursing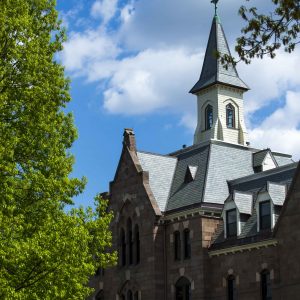 Resources
Disability Support Services
Freshman Studies academic advising program helps students adjust to college life and develop a social network with a first-year advisor/professor, upperclassmen peer advisors, and the University Life course
Career Center and Academic Resource Center
Gen 1 program for first generation students who choose to improve their academic and social integration into the Seton Hall community prior to their first semester
Admissions
Application: Common App
SAT/ACT: Normally required but optional during COVID-19
Selectivity: 70% acceptance rate
Seton Hall University Q & A
An interview with Angela Millman, Director, Disability Support Services
How would you describe Seton Hall students?
The students are active, bright, and engaged. They're looking for that balance between being in the classroom and taking academics seriously, but also having that fun college experience while making friends. Our students make the university. It's their involvement and their liveliness that gives our school its feel.
What opportunities are available at Seton Hall?
There are a lot of opportunities for engagement whether students want to be involved with activities and clubs or if they're more academic-focused. There is always something going on. We have leadership training programs, such as the Organizational Leadership Program which is open to any student, and Emerging Greek Leaders, for sorority and fraternity members who are interested in developing their leadership skills.  They are amazing programs and students really want to be a part of it because they make connections with so many outside entities that can really help to further their careers. That draws students in. Our proximity to New York allows our Career Services team to make a lot of things happen. Seton Hall University has a vast network in the public and private sector which supports student internships and employment.
What skills are important for Lavelle – Brother Kearney Scholars to succeed at Seton Hall University?
Technology skills are essential.  Students must be able to use basic applications such as Word,  PowerPoint, web-conferencing, and researching on the internet, in addition to any assistive technology that they need.
In Disability Support Services, we support our students and work to address accessibility issues. We encourage students to connect with us, especially when there are difficulties. Unfortunately, we don't have the staff and resources to handhold each student. It's the individual student's responsibility to ask for help, to know what they need and ask for it, and to know how to use technology. The students in my office are held to the same standards as any other student. The more independent they are, the better, but we are there when they need us.
To Learn More:
400 South Orange Avenue
South Orange, NJ 07079
Contact
Angela Millman
Disability Support Services
973-313-6003
973-761-9185 (F)