This includes medical (ophthalmic) treatment and surgery for eye diseases and disorders, optometric treatment and eyeglass prescriptions, and public health efforts to control the spread of communicable eye diseases. To date, most such support has gone to developing world programs.
Case Study Highlights
Progress & outcomes from the field of medical eye care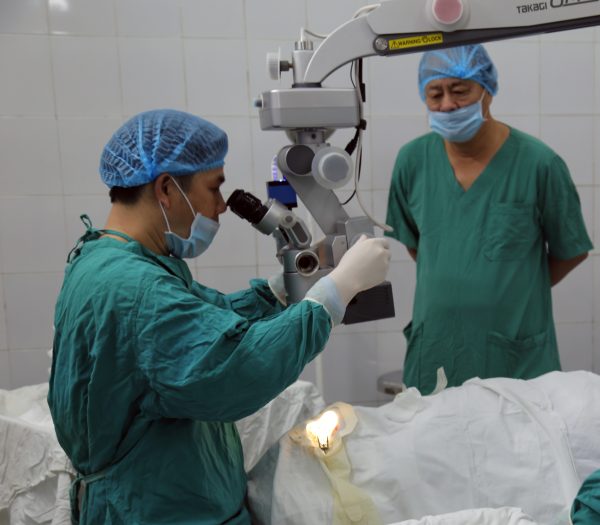 Fred Hollows Foundation USA
In January 2020, the Fund approved a 12-month grant of $50,000 to the Fred Hollows Foundation to support the provision of free or subsidized cataract surgeries for 500 patients in the Greater Hanoi, Vietnam area by Alina Vision, a social enterprise eye hospital dedicated to reducing preventable blindness and visual impairment in Vietnam.
Dr. Shroff's Charity Eye Hospital
In 2013, the Fund approved a grant of $473,679 to Dr. Shroff's Charity Eye Hospital (SCEH) in New Delhi, India to build sustainable capacity for training additional numbers of new vision technicians, ophthalmic nursing assistants, and patient counselors. The overall goal of the project was to produce a combined total of 150 such trainees within the grant's three-year life. SCEH expected ultimately to hire most of the graduates of the training and to use these cost-efficient "physician-extenders" to drive a near-doubling of the hospital's yearly volume of cataract surgeries.